Welcome to Healing Heart Veterinary Clinic
An Integrated Practice of Ancient Wisdom and Modern Medicine.
Built in our hearts with your sweet animals in mind.
We at Healing Heart are excited to share and provide a more holistic, integrative approach to assisting your sweet animal friend to health and balance ...
Dr. Keller's vision of Healing Heart Grounds started as a young girl. Inspired by her mother, Margaret, who she lovingly calls Bags. Bags was constantly seeking...
"My clients, friends and family have come to know the vital importance of nutrition to me. I am constantly saying, 'You are what you eat and so are they.'
Healing Heart's mission is to address the health needs of our patients through careful consideration of all aspects of the patient's life, and by integrating conventional therapy with holistic modalities such as Chiropractic, Homeopathy, Acupuncture, BodyTalk, NAET, Cold Laser, Ozone Therapy, Dental Care, Pool Therapy, Nutrition Counseling, etc to treat the whole patient. We can also give advice on choosing the best puppy food for your pet.
Healing Heart's services include: "Hear our humble prayers, Oh God, for our friends the animals, especially for animals who are suffering, for any that are hunted or lost or deserted or frightened or hungry; for all that must be put to death. We entreat for them all Thy mercy and pity, and for those who deal with them, we ask a heart of compassion and gentle hands and kindly words. Make us, ourselves, to be true friends to animals and so to share the blessings of the merciful."
- Albert Schweitzer
JESSIE'S HEALING WATERS POOL THERAPY
Designed with the hearts of Dr. Keller's beloved Labrador (Jessie) and German Shepard (Matthew) in mind, this pool offers the ultimate dog swimming retreat in a beautiful, holistic spa setting. Whether they are retrieving a ball or splashing around with the owner, dogs greatly benefit from the exercise, stimulation and exhilaration of swimming&nbspplay.
The healing waters at Jessie's pool provide a sacred place of fun, sun, exercise and balance for our dog angels - a virtual fountain of youth! Come experience all the positive energy of this paradise and let your dog's journey toward increased vitality and joy begin here!
We integrate conventional therapy with Holistic modalities such as Acupuncture, BodyTalk, Chiropractic, Cold Laser, Homeopathy, Microbiome Restorative Therapy, NAET, Ozone Therapy, etc. to treat the whole patient.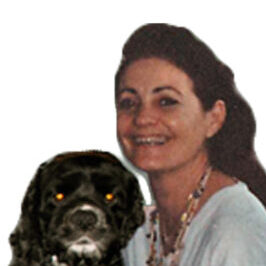 Testimonials

Dr. Keller is the most compassionate vet you will ever meet.
Kevin from Facebook
Facebook - Client

Thanks you so much, for giving us another year with little Crystal. Also, thank you for your thoughtful donation to The American Holistic Veterinary Medical Foundation made in memory of her. That is so lovely and appreciated.
Jan from Facebook
Facebook - Client

Awesome practice! Dr Keller is a very talented practitioner.
Stephanie from Facebook
Facebook - Client

We have taken our animals to Dr Keller for over 10 years - she, along with everyone on her staff, provides the most loving care to our pets. Kind, caring, knowledgable, committed and so honest - always acting as an advocate for our pets.
Laurie from Facebook
Facebook - Client

Dr Keller is one of the most caring people I have ever met in the medical profession, Our little guy loves going to her.
Larry from Facebook
Facebook - Client

Dr. Nancy took great care of our sweet Rottweiler, Indigo!
Cindy from Facebook
Facebook - Client

Dr. Keller looks into your soul and instinctively knows what is best for your pet - and for you. God bless her and her staff.
Carol from Facebook
Facebook - Client